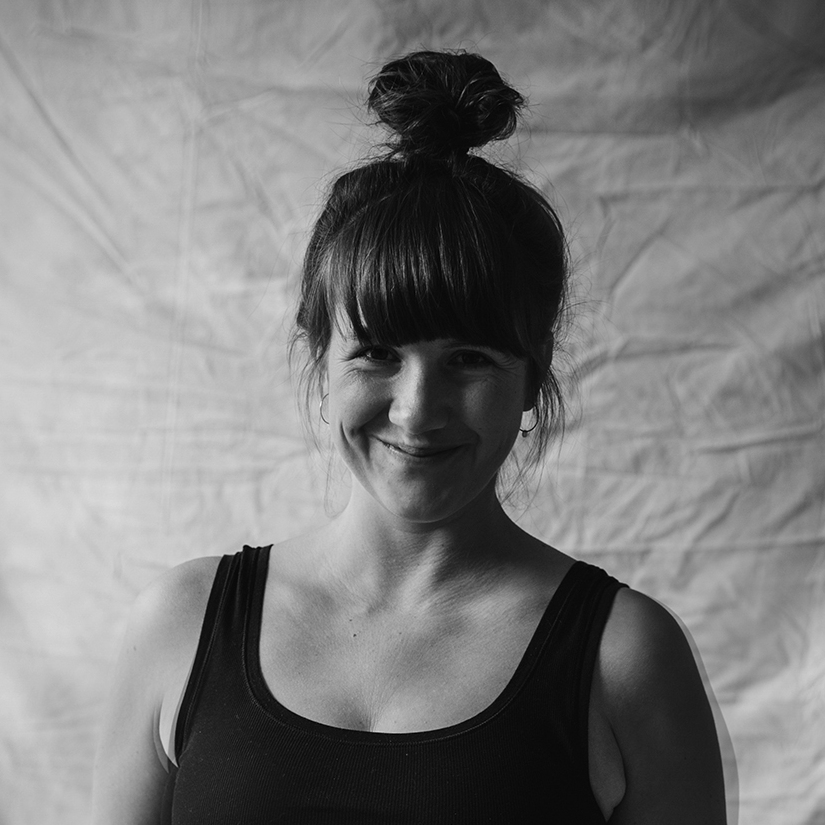 Christina – the down dog
Christina Ilchmann, born in 1990, has been teaching yoga in and around Munich since 2017. Wherever and whenever possible, she combines teaching yoga with her second great passion, being outdoors in nature.
As she herself is a passionate and versatile sportswoman, she knows exactly what active people need to wind down – preventively to avoid injuries or to compensate for one-sided stress.
She teaches a style of yoga that uses an extended mobility & stretching session at the beginning to prepare the body optimally and gently for a subsequent powerful part. The classes are therefore also suitable for those who consider themselves unfit for yoga. With rest phases and breathing exercises, she gives input that provides you with mental support beyond the yoga mat in everyday life and your sport, and perhaps raises your performance to a new level. For advanced students, she gives variations so that everyone can develop a personal practice. Her keen interest in physical relationships and anatomy motivate the design of the classes. Through precise alignment tips and hands-on assists, you learn on your own body what effect movement, breathing and asana have – so that you can increasingly refine your body awareness and find your very own yoga practice.
Christina's concern is to teach a sustainable yoga class that enriches you and your movements beyond the yoga class – gentle on your joints and close to you. Sometimes her 'Oberpfälzer' roots come through: the Bavarian 'foot' is, in fact, everything from the hips down.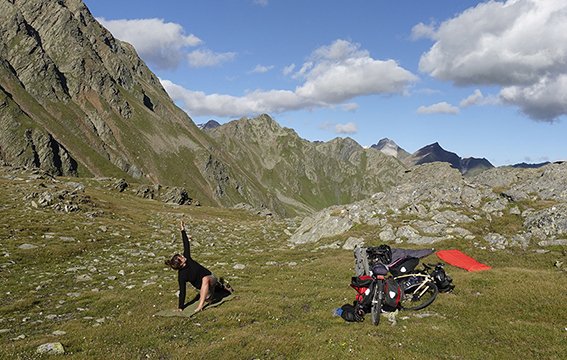 YFC – Yoga For Cyclists
This yoga session is designed to meet the needs of cyclists and sitters alike! The session will be especially dedicated to all parts of the body that are strained while cycling. To be precise, we will focus on opening up the bent-forward upper body (chest & upper back) and work on hip mobility.
As a perfect balance to the rigid position in the saddle (or at the desk!), we will practise dynamic asanas (yoga postures) that work the whole body. We strengthen neglected parts of the body (work on torso stability and buttocks), mobilise "closed" regions (hips, feet and wrists) and stretch shortened muscles (backs of legs & neck).
This class is for you – if you fancy a practice addressing all of the above or simply have little time on your hands.

No previous yoga experience is required for the class,everything will be explained precisely. Certain elements and exercises will be repeated, after a short time you will recognise them again and can integrate them individually into your everyday life/workout routine.