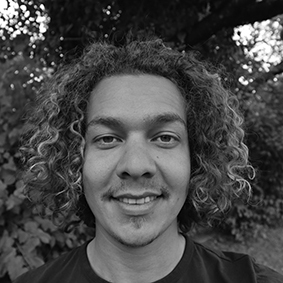 Fernando Stängl
I'm Fernando, 26, born in Munich.
State-certified sports teacher in a freelance job at the TU Munich and just finishing a Bachelor's degree in sports science.
Regardless of the title, I am fascinated by the adaptability of the body.
Always with the aim of training the body comprehensively, strong and flexible as well as explosive and enduring, in order to acquire a basic competence in many different sporting areas.
Through my own training in Ashtanga Yoga, Gymnastics, Swimming, American Football, Calisthenics and Climbing I have been able to gain a lot of training experience over the last 10 years.
Now I am on my way to pass on my knowledge and support other people on their training journey. Currently, my own training focus is on handstand training and I am now also teaching.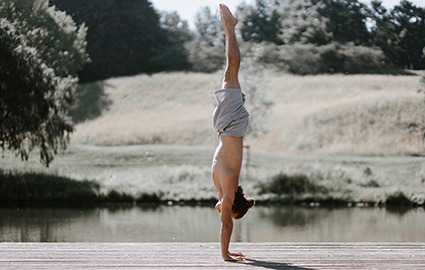 Handstand Training
Do you remember what it feels like to learn to ride a bike? That's what it feels like for me to learn something new in a handstand. It gives me a sense of childhood freedom and at the same time it is a serious practice that can take you far both physically and mentally. I want to work with you on a versatile, structured and stable foundation in a handstand. With this foundation you can then specialise in your area or just have fun with the elements you have learnt. The class is suitable for you if you are completely new to the subject of handstand but also if you already have some experience and want to structure or deepen your knowledge and skills. We will look at different entrances into your handstand that will help you to practise without assistance in the long run and give you the strength and coordination you need to deepen your handstand practice. It's about control, balance, body alignment and centre of gravity shifts that strengthen your balance.