Christina Bohle
Sometimes it the unexpected moments in life that point the way to a new path. It was the same for me.
I danced ballet, jazz and hip hop for 15 years and was a fan of Crossfit and HIT training. First of all, very far away from the whole yoga trend.
When I gave yoga a chance during my sabbatical in Bali, I was surprised by the liberating, soothing and empowering feeling that the practice gave me. I had felt a sense of complete freedom and was so deeply connected to my mind and body during those 60 minutes that I was desperate to know why and, above all, how this feeling came about.
For this reason I decided to add another month to my trip and started my 200 HR Vinyasa & Hatha Yoga training in Bali.
Back in the "normal" world, I quit my manager job in Munich and flew straight to Miami, the cradle of Budokon, to train as a 500 HR Budokon Yoga and Mobility Trainer, a style of yoga with martial arts elements. During this time I took up martial arts, which has now become an integral part of my practice. There are many parallels between yoga and martial arts: the concentration, the focus and the opponent – only that you fight against yourself on the mat.

In 2020, I decided to make the final cut and turned my back on the fashion industry and managerial life to give the focus and dedication to teaching. From then on, I have taught in various studios, built up my Warriors Nation, offer corporate yoga and train various professional athletes and a world footballer from FC Bayern Munich.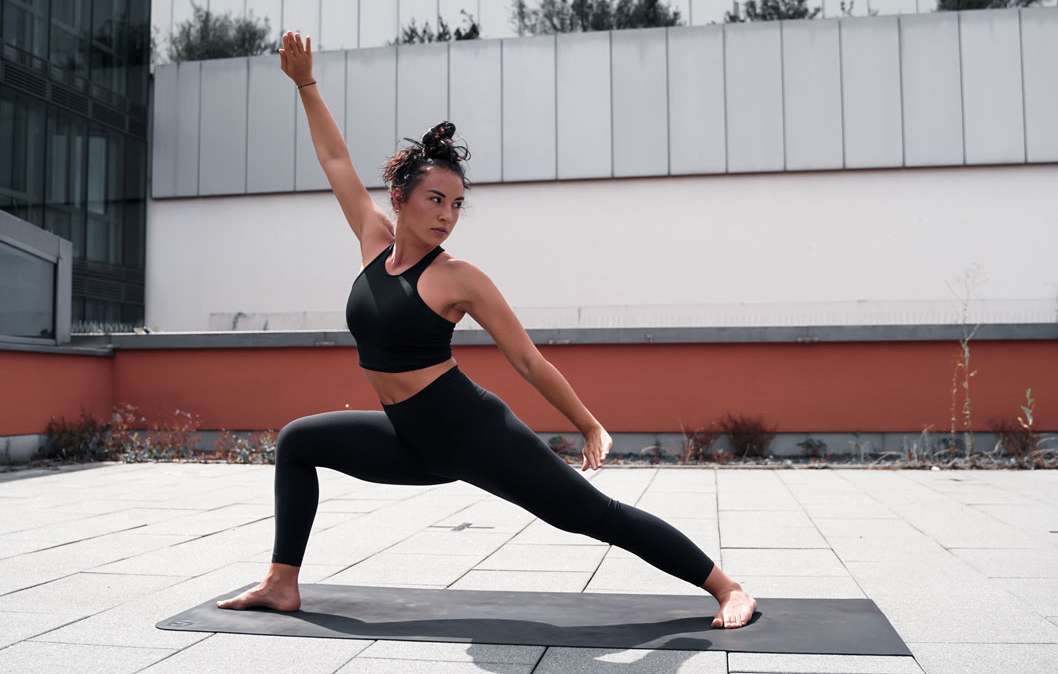 Budokon
Budokon Yoga is a contemporary fusion of martial arts, yoga and animal locomotion.
It consists of seven coordinated sections characterised by controlled and flowing movement sequences that demand full concentration and mindfulness on a mental level.
The central focus in Budokon Yoga is the smooth, controlled transition from posture to posture, rather than their pausing. The focus is on building strength, agility and mobility.