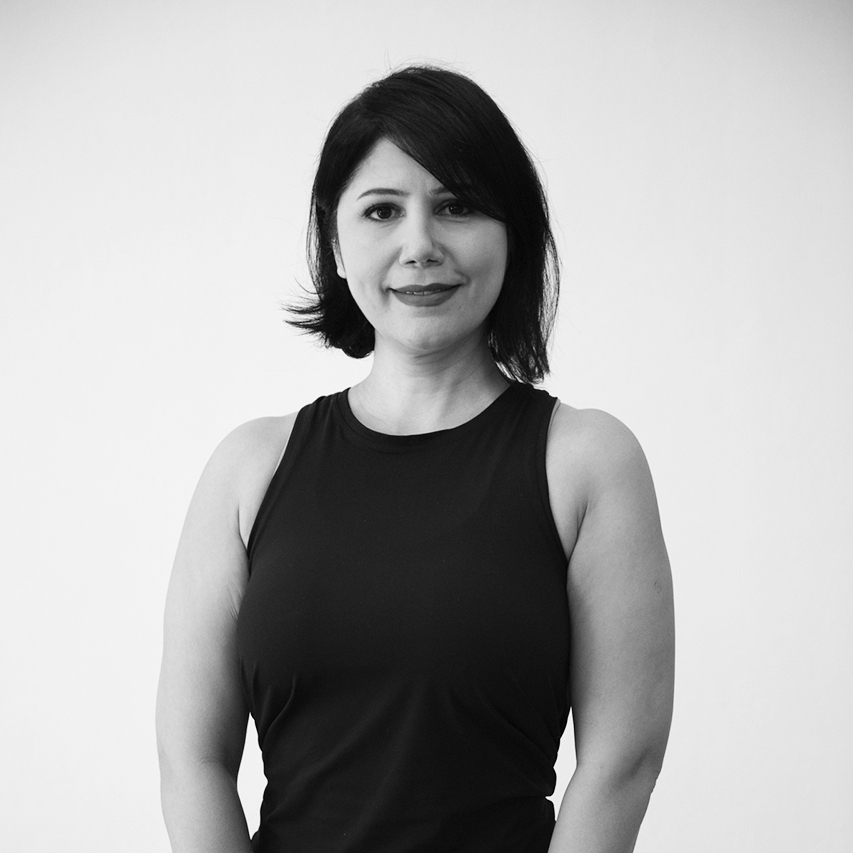 Mary Golpazir
I've always been interested in dancing and exercising. With an old herniated disc I tried Mat Pilates at the gym and after I discovered how challenging Pilates truly is and how it helped me to improve my posture and relieve my back pain.
After 7 years practicing Pilates as a student, I've decided to be a teacher. I began my teacher training in Thailand/Bangkok with Swiss Pilates and then started over with STOTT Pilates. I've been teaching Pilates since 2017 for group and private classes. I am also an Body&Flow Certified Pre-/ Post Natal instructor.

I love to see participants recognise the movement of their bodies, discover how capable they truly are, and be part of the experience that challenges both: their bodies and their minds. I feel one of the most amazing things is seeing the smile of satisfaction on a participants, while helping to guide them through their journey of movement, form, and strength. I teach in English.
Power Pilates (engl.)
Power your way through a focused Pilates session (taught in English) that will tone your muscles. This class emphasises balance, control and core strength as well as traditional Pilates mat work and using a variety of muscle groups. After each session you will feel stronger and happier.